The Humane Eating Project app is now available for FREE in the app store! So how does it work?
When you open the app, you will see a map of your current location. There will be a pinpoint for each restaurant that we have in our database. The pins are color-coded:
Green: Vegan, Vegetarian, or Veg Friendly
Brown: Humane Friendly
Red: Watch List
When you tap a pin, the name of the restaurant will appear. You will also see the type of cuisine, price level, and review rating.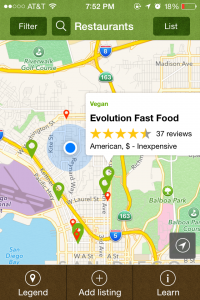 Tap the restaurant name to see a brief description, directions, and contact information.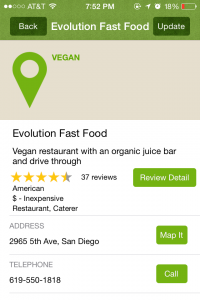 Our app includes reviews by Google! Next to the restaurant name, you will see a star ranking. To see detailed reviews, tap "Review Detail" from the restaurant description.
It's that simple! Make a difference in the lives of billions of farm animals by using the app when you dine out. Download our free app today!