Help America for Animals
 
There are many ways you can help. Click donate to send a one time financial contribution to America for Animals. If you wish to set up a recurring donation please choose from the monthly donation options. For more information please feel free to contact us at [email protected]

 
ONE TIME DONATION                      MONTHLY DONATION OPTIONS
 
Click the "Donate" button below
to make a one-time donation.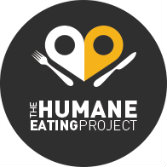 America for Animals is a registered 501(c)3 nonprofit organization. All donations to America for Animals are fully tax deductible.
 
If you wish to contact us by mail please send a query letter, check, or money order addressed to:
 
America for Animals
P.O. Box 80035
San Diego, CA 92138-0035
 
 
WHERE DOES MY DONATION GO?
 
We believe that every dollar donated to America for Animals should have maximum impact. That's why our staff is 100% volunteer. We are committed to spending as much on programs as possible, with a small percentage required for non-program expenses (overhead).
 
OUR PROGRAMS
 
Our programs have a common purpose: to empower advocates to promote compassion and fight cruelty in the communities where they live. We believe that the most effective way to do this is by harnessing the power of technology. That's why we build web and mobile apps. Our apps turn every person who uses them into an advocate for animals, while making it possible for already-existing advocates to be more effective at what they do.
 
MONTHLY MEMBERSHIP
 
A monthly membership reflects your commitment to changing the game for animals. We depend on our monthly members to sustain our efforts. Your support enables us to do what we do best: develop new and powerful ways to help those who need our help.